Recycling Tips for Residents
Residents can learn more about recycling by putting up signs reminding them to recycle or setting up a recycling day. You can also give information about where and how you can find recycling bins. Recyclables should be kept out of reach of plastic bags. This will help to prevent contamination. To make recycling easier, consider offering residents a discount if they recycle their trash.
Recycle with residents
Educating residents about recycling is a crucial part of any sustainable community development strategy. A comprehensive recycling program will reduce greenhouse gas emissions and help local communities create more jobs and tax revenue. A strong recycling program will also inspire residents to be responsible for their waste and create a better environment. A strong recycling program is a cornerstone of a healthy community, according to the Environmental Protection Agency (EPA). This means that every person and business in a local area should be committed to recycling.
Signs and recycling bins are important tools to inform residents about the correct way to recycle. Posters can be placed near recycling containers to educate residents, while recycling guides and videos can be distributed to property staff during staff meetings. Residents can also seek assistance from solid-waste staff when it comes down to recycling.
Post signs reminding residents that recycling is important
Posting signs in your neighborhood is a great way to encourage residents to recycle. These signs should include information about recycling bins and dumpsters and recycling days. You can also send these reminders via email or place them in public areas. It is important to remember that signs should be replaced as wear and tear occurs.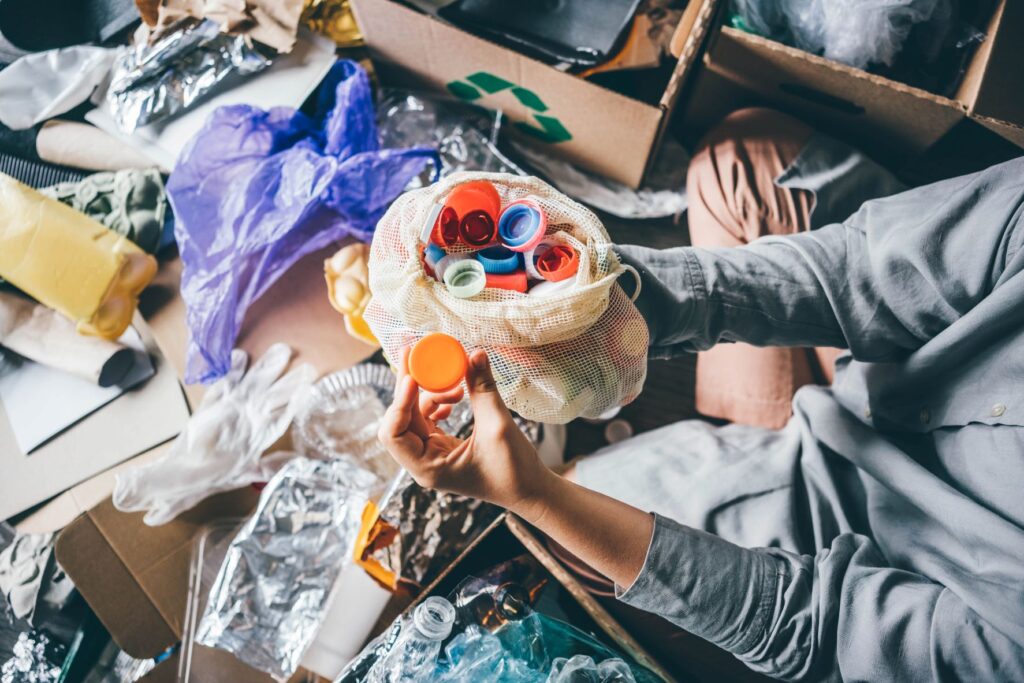 Once you have established a recycling program, it is important to make it known to the residents. Distribute brochures that explain proper recycling and post signs reminding residents to recycle. To prevent contamination, place recycling containers near garbage bins.
Start a community recycling day
Residents can benefit from community recycling programs in many ways. They can help residents reduce the amount of trash they have to haul away. Education is the most important part of any recycling program. Residents should be aware of the different types of materials that can be recycled. This will enable residents to identify which materials are recyclable in their home and make an effort reduce their waste.
Avoid contaminating recyclables using plastic bags
Plastic bags are a common source for contamination in the recycling processes. These thin plastics cannot be recycled curbside and they can tangle in recycling machines. They can also contain food residues that can contaminate entire recyclables bales. Using a reusable bag for recycling can help you reduce this problem.
It is important that liquids from wine and beer bottles are not put into recycling bins. These items can contaminate other recyclables so they should be placed in separate bins. The same goes for metal caps on glass containers. Overfilling recycling bins can cause materials to become soluble and make it difficult to separate them from other recyclable items. Plastic bags should be sealed when not in use to prevent liquids from spilling into the recycling bins.
Plastic bags containing grease and oil are a common source for contamination in recycling. The majority of curbside recycling programs do not accept black takeout containers because they are difficult for the sorters to distinguish them from other plastics. In most cases, there is no market for rigid black plastics. You can also use the What Goes Where search engine to find more options or visit your local municipal waste management site.
Encourage residents to recycle only materials accepted by your city's waste collection company
Consider implementing incentives that reward residents who recycle. This will make recycling more accessible. Incentives can include charging residents who dump recyclable materials in landfills. You can also supplement collection routes by adding additional collection from businesses and retail stores. This can help reduce costs associated with fuel, labor, and equipment. The city can also organize events for hazardous materials collection at parks and fire stations.
Recycling is good for the environment and helps reduce your community's carbon footprint. Recycling reduces the need to extract new resources and pollution. Before being recycled, they must be sorted. After they have been collected, they are taken to a Material Recovery Facility where they are sorted into like materials and bailed together for reuse.